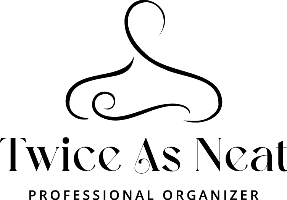 Let's Get Organized!
Booking and Payment:
Sessions of 2, 3, and 4 hours can be paid for after the completion of each session. If you prefer, feel free to call or text us to schedule, we're happy to help!
657-206-7673

Package Discounts:
To insure that you have the best experience possible, we do ask that you book a single organizing session for 2, 3 or 4 hours. At the end of your session, please let our organizer know that you would like to purchase a package of hours. They will be happy to assist you in choosing the correct package and payment options.

Minimum Requirements:
We have a 2-hour minimum for projects within a 15-mile radius of 90680, and a 4-hour minimum for projects beyond 16 miles. Projects over 30 miles are subject to availability and may incur mileage costs.